Joe Lucero
Physical Education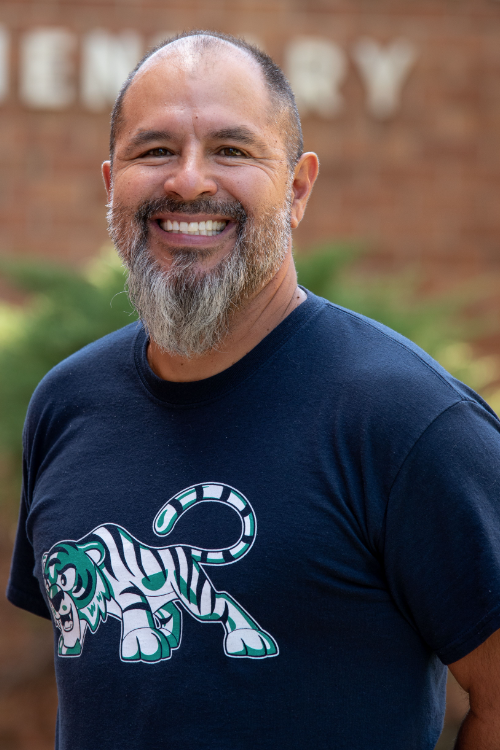 Email:
Joseph_Lucero@dpsk12.net
Department(s):
Specials
Hello! My name is Joseph Lucero. I've been teaching in Denver Public Schools for the last 22 years. I've also been lucky enough to teach in our Traylor Tiger community for the last 15 of those years.
I'm a native of Colorado, born in Denver, and raised in the small southeastern town of Lamar. I received my degree from Metropolitan State University, while playing baseball for the Roadrunners. I'm certified to teach physical education in any grade ECE through 12th grade. I started teaching in the elementary setting my first year. I loved it so much, I've never left! My passion to teach your elementary students is undeniable. I hope to finish my teaching career as your elementary physical education teacher.
I enjoy the great outdoors! I really enjoy fishing, hiking and exploring our wonderful state. I love doing this with my beautiful and blessed family. My wife, Catrina, whom I've been married to for 24 years, my oldest son, Joseph Jr, my middle child, Brianna, and youngest child, Matthew; who were all Traylor Tigers! My family is my life! I've used the same core values raising my kids as I do teaching your children. I want your children to love physical education here at Traylor. My hope is that all of my students become active and healthy adults who love spending time outdoors with their loved ones.
We don't stop playing because we grow old; we grow old because we stop playing.
-George Bernard Shaw